Platelet Rich Plasma Treatment
Platelet Rich Plasma (PRP) is rich in blood cells called platelets and contain vital growth factors for cell growth and rejuvenation as well as some of your own stem cells, stimulating the restorative process. When PRP material is injected into a target area, it performs it's function in a completely natural and very effective way to re-construct your tissues including facial skin and the other tissues.
The treatment involves harvesting platelets from your own blood sample; So we take your blood sample and then place it in a centrifuge to spin it down in order to separate the red blood cells and other blood components from the platelet rich plasma. These platelets contain a high concentration of "growth factors" which promote tissue regeneration, stimulate collagen and elastin production and also help to heal injured tissue or damaged skin. The result is smoother, younger looking skin where treatment results continue to improve over a period of 6 to16 weeks.
PRP is used to treat the face, neck, hands and other parts of the body with excellent results: skin is re-vitalised and rejuvenated; fine lines and wrinkles are reduced and facial contours are redefined to create a youthful, radiant glow. It is very effective for treatment in the areas such as crow's feet, "crepey" eyelids, acne scars, wrinkles, fine lines around nose, lips, mouth and sagging skin in the neck area.
In a typical PRP treatment, a total of three sessions is scheduled 4-6 weeks apart. The results last over a period of 12-18 months.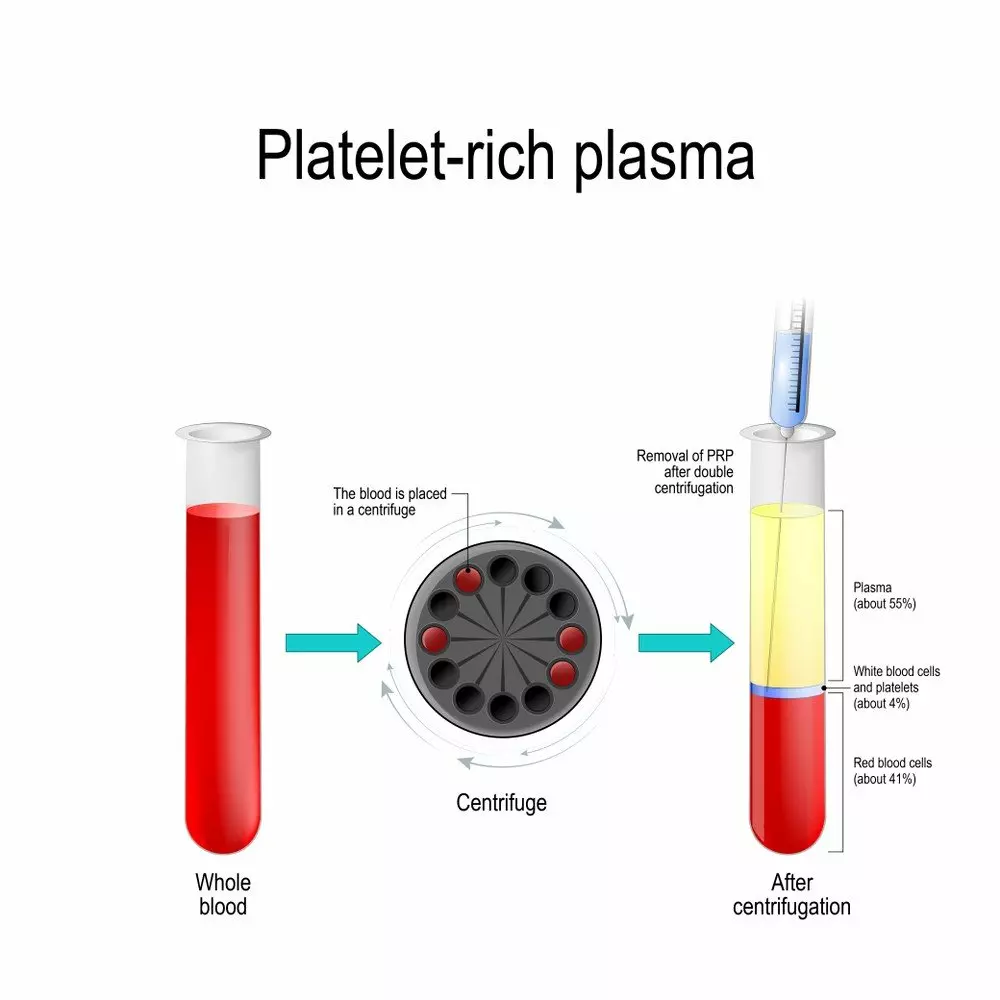 Treatment time
30 – 60min
Results duration
Up to 12 months
Treatment price
From €495
Platelet Rich Plasma Treatment FAQ's
How does Platelet Rich Plasma PRP Treatment work?
PRP treatment is based on the growth factors present in the platelets in your own blood. These " Platelet Derived Growth Factors" stimulate the production of collagen, elastin and revitalise the treatment area.
PRP treatment is a perfect treatment to intensify body's natural healing process. Results can be seen immediately with visible smoother skin and reduced appearance of lines and wrinkles which continues to improve over a period of few weeks.
Which areas can be treated with PRP
PRP Treatment can be used not only to rejuvenate the face but also neck, décolleté area, back of hands and other body areas.
Platelet Rich Plasma is also used for treating hair thinning in men and women. It helps to reduce hair falling off and hence reduces hair loss and supports revitalisation of thinning hair to visibly improve the texture of the hair to a thicker, fuller and shinier look.
On the face, some of the areas treated with PRP are : Dark circle under the eyes, "Crepey" Eyelids, Fine lines and wrinkles, Ageing & sagging skin and Acne scars.
How long does PRP Treatment take?
PRP treatment takes between 45- 60 minutes depending on the area treated. This involves taking a blood sample, processing it in a centrifuge and then injecting this prepared platelet rich plasma solution in the treatment area.
Is PRP Treatment painful?
The procedure is well tolerated as local anaesthesia is given to minimise any discomfort associated with the treatment.
What are the side effects of PRP treatment
The treatment can be associated with redness, mild swelling and bruising after the treatment, but this subsides spontaneously within a few days. Most patients will have no down time to recovery after a PRP treatment.
How long does it take to see the results from PRP treatment
It take 6 weeks to see visible improvement and it continues to improve over 4 month's period.
Depending upon the pre treatment characteristics of the skin, for optimum results usually 2-3 PRP treatment sessions are recommended with a 4-6 week interval, scheduled in between treatments.
What are the advantages of PRP treatment
It is a 'organic' treatment using your own blood sample. It is simple, safe, and with a minimum to no downtime to recovery. It promotes rejuvenation and repair by virtue of your own endogenous growth factors and safely regenerates skin and other tissues including hair follicles. It is completely non toxic and hypoallergenic.
Request Consultation

Latest posts by Dr. Shunil Roy
(see all)