DERMAL FILLERS TREATMENTS DUBLIN
Dermal fillers
are non-surgical cosmetic treatments used to bring a more youthful appearance by restoring volume or fullness to the face and lips. Dr. Roy is highly skilled in helping you decide how you want to enhance and restore the contours of your face in a very natural way.
What are Dermal FillerS treatments?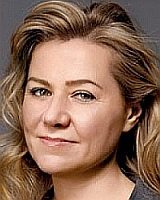 As the ageing process continues, collagen production in our skin gradually decreases giving rise to:
Skin laxity
Appearance of fine and deep wrinkle lines with loss of facial volume and fullness.
Dermal fillers are very effective in treating these complaints. They give immediate aesthetic effect due to elastic gel matrix injected and impart longer term effects due to bio stimulation, promoting new collagen formation.
The benefits of Dermal Fillers
It is a revolutionary and increasingly popular clinic based aesthetic medical treatment that:
Smoothens out wrinkles and skin folds,
Provides volume for facial volume restoration,
Used for contouring for restoring facial definition, treating flattening facial contours and skin laxity and hence provides a non-surgical way to achieve rejuvenated and attractive aesthetic look.
In addition, the treatment promotes skin renewal by an internal mechanism of collagen formation.
The aesthetic results are very natural looking and subtle.
Dermal fillers are also an option for people who wish to visibly reduce the signs of ageing without undergoing invasive and expensive cosmetic surgery.
Dermal Fillers Treatments
The following dermal filler treatments can be carried out with outstanding cosmetic outcomes.
Wrinkles, fine lines and deep creases can be smoothed, restoring a fresher and younger appearance.
Facial volume depletion can be restored, which may result from weight loss or the ageing process in which the facial volume is decreased over time from the cheeks, under the eyes and other parts of the face.
Enhancement of the lips, with excellent lip definition, filling and volume restoration for thin or wrinkled lips (sometimes referred to a barcode lips), restoring aesthetic look of the lips and correcting the balance and proportions between the upper and lower lip.
Cheeks dermal filler treatment has a lifting, contouring and volume restoring effect on the cheeks, restoring and contouring high cheek bones.
Gross and visible asymmetry of the face can be improved.
Under the eyes hollowness (tear trough deformity) and hollowness of temple area can be corrected and restored.
Non surgical rhinoplasty/ nose correction can be carried out for reshaping nose imperfections without the need for surgical intervention.
The treatment can also be used on the neck and hands to improve skin texture and laxity by promoting more robust thicker and
healthier looking skin.
Contouring of lower jaw line and chin enhancement and the treatment of jowls, making them aesthetically pleasing.
Improving imperfections like scars and depressions due to trauma or volume loss.
The above conditions are a long-term result of sun damage to the skin, genetics, smoking, lifestyle issues and ageing. Ageing typically causes volume loss in the soft tissues and facial bones, coupled with loss of skin elasticity, causing wrinkles, hollowness and flattening. Dermal fillers treatments reverse the above and provide a youthful and fresh appearance. These procedures are sometimes referred to as 'injectables', 'temporary fillers' or 'soft tissue fillers'.
How long does the treatment take?
It depends on the nature and extent of treatment but on an average takes 20 to 30 minutes.
Does the treatment hurt or is it painful?
The treatment is very well tolerated and considered relatively painless by most patients. Most dermal fillers have 0.3% local anaesthetic pre mixed that numbs during treatment and makes the procedure comfortable.
What is the dermal filler made of?
A dermal filler usually consists of a substance called hyaluronic acid, which is a naturally occurring substance and is part of human connective tissue. It is an ingredient of our skin and other tissues, including joints. Being a physiological substance it metabolises and degrades in a similar way as our own hyaluronic acid. As a dermal filler, it is in a non-animal origin stabilised form, and is has a crystal clear appearance. Calcium compounds are also used as excellent dermal fillers.
How long does the dermal filler last in the body?
It depends on which part of the face is treated and the depth of the placement of the dermal fillers. Usually it would last for six to nine months but may last up to 18 months.
How long does it take to visibly see the results?
The results are apparent immediately after the treatment and tend to improve over a period of two weeks.
How long is the downtime to recovery?
There is usually no downtime to recover and you can go back to work after the treatment. Occasionally there can be mild swelling and redness, which subsides without any treatment over a few days. There is a possibility of bruising due to micro trauma of the needle, which can be covered with makeup and will fade within one to two weeks.
Who performs the treatments?
All treatments are performed by Medical Director, Dr. Roy, who specialises in facial aesthetics and body contouring procedures and has very wide experience of advanced dermal filler procedures.
What is the difference between other anti-wrinkle treatments and Dermal Fillers treatments?
Other anti-wrinkle treatment is the treatment of choice for movement or dynamic wrinkles/lines acts by relaxing the muscles that cause the movement wrinkles. Dermal Fillers on the other hand, are the treatment of choice for non-movement or static wrinkles/lines as it fills in the wrinkle lines and softens them immediately in a very natural looking way. The two types of treatment can sometimes be used in combination to impart the best cosmetic results.
What are the possible complications of dermal fillers?
The rare side effects include allergy causing skin redness (in which case most fillers can be dissolved), bluish discolouration on the injection site (Tyndall effect) which can be treated promptly and effectively, lumpiness under the skin, which is not visible but may be slightly palpable, can be treated, if needed, but usually regresses spontaneously in 2-3 weeks.
Are dermal fillers safe to use?
Dermal fillers can rarely be associated with certain risks, but these risks are very uncommon. The treatments are generally very safe in skilled hands (should be a Doctor led treatment who know the anatomy of a patient's face) and have been used in clinical practice for over 25 years.
The results from the treatment of Dermal Filler may vary person to person
REQUEST DERMAL FILLERS CONSULTATION TODAY