Scar Revision treatment

Scars are unique to the individual and circumstance in which they are formed – they are the body's natural way of healing and repair from an injury. We offer a number of treatments which can dramatically improve the appearance of scars. Call today to arrange a consultation to start your scar treatment.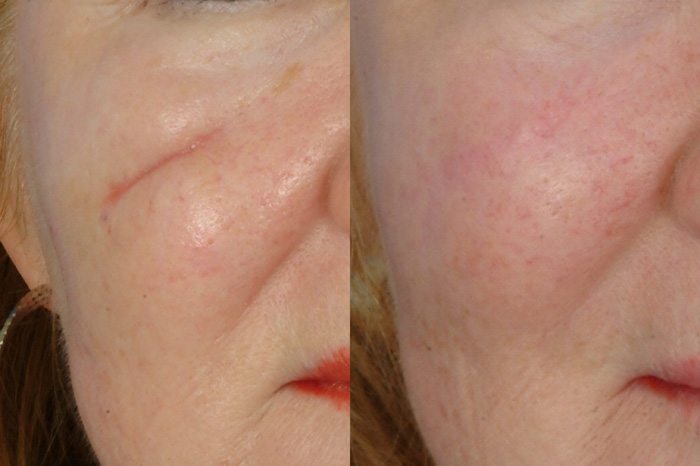 Treatment time
30 – 60min
Results duration
Long Lasting Results
Treatment price
From €300
The Treatment of Scars
The type of scar revision treatment depends on the size, location, cause and character of a particular scar.
We offer two main treatments:
Steroid treatment:
This involves injecting a steroid into the scar. It is usually used in the treatment of hypertrophic or keloid scars and after a few sessions( usually 4 to 6 treatment sessions produce excellent results. The keloids become flat, while the colour matches that of the surrounding skin.
Surgical scar excision:
This technique is used to reduce the size of the scar by excising it under local anaesthesia and neatly closing the skin with fine sutures.
Request Consultation