Vaser Liposuction
Vaser Liposuction or Vaser Liposelection is an advanced liposuction technique that utilises ultrasonic energy to gently liquefy the fat before suctioning it from the body, for the purpose of contouring and reshaping the body. The goal is to achieve a slimmer contour and shape and removing the excess fat.
Vaser Liposuction Treatment benefits
The benefits of Vaser Liposuction procedure include the effective removal of unwanted fat precisely and efficiently, using Vaser technology. The procedure is performed under local (tumescent) anesthesia and the targeted fat is first liquefied and then removed from the body, smoothly and efficiently.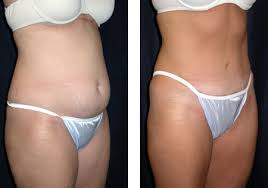 Many people experience the frustration of trying to lose fat deposits in certain areas of the body where diet and exercise seems to be of little benefit, and Vaser procedure may be the answer. Vaser procedure is very effective in treating certain areas, including the abdomen, flanks, outer thighs, arms/bingo wings, male breasts, love handles and double chin areas.
A detailed discussion with Mr.Roy, after your history and examination, will explain to you the details of the Vaser procedure, the realistic expectations, aftercare and unlikely but possible risks.
Treatment time
2 – 3 hours
Recovery time
about 7 days
Results duration
Long Lasting Results
Treatment price
From €2750
How the procedure works…
Under septic conditions, the area of treatment is infused with a solution of local anaesthesia that numbs the site and shrinks the blood vessels, minimising blood loss and reducing bruising. This solution is injected through small incisions using Vaser cannulas. The infiltration of this solution makes it easier to break up fat during the procedure and then a small Vaser probe transmits ultra sound energy to fragment and liquefy the fatty tissue. This technique has the advantage of leaving other important tissues relatively unaffected and intact. Finally, the liquefied fat is gently removed through a gentle suctioning process with minimum damage to surrounding tissues, including blood vessels and nerves.
Advantages of Vaser Liposuction
The advantages of this minimally-invasive surgical procedure are as follows:
No general anaesthesia is involved
No hospitalisation required
Minimal downtime to recover
Minimal risks
Safe and effective procedure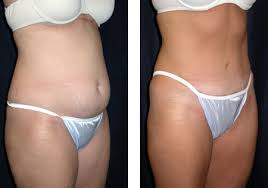 How much fat can be suctioned during the Vaser procedure?
It depends on the areas treated and the amount of fat present. Average amount suctioned is 1-1.5 litres of fat. The Vaser procedure or any liposuction procedure is not intended as a weight loss solution. The aim impart a slimmer silhouette and contour.
What type of results can I expect?
The ultrasonic energy of Vaser procedure breaks up fatty tissue while leaving other tissues intact, and this liquified fat is suctioned out of the body. As a result, a smooth, natural contouring is achieved and there is a relatively a much lower rate of complications.
What is the downtime to recover from Vaser procedure?
This varies with the extent and areas of treatment.Most patients are up and about after the procedure and are able to return to work in one to three days time.
How would my body be affected by future weight gain and fat deposits in other areas?
If you experience weight gain or loss, it will be proportionately distributed over your entire body. If you maintain your body weight by a healthy lifestyle with balanced eating habits and exercise, the removed fat will not recur. If you gain weight, the remainder of fat cells in the area will expand in size and the body contouring achieved will diminish in cosmetic appearance.
Does Vaser liposuction treat cellulite?
Cellulite is a term used to describe a 'orange peel' look of the skin due to excess trapped fat between sub-skin fibrous bands overlying certain areas of the body (often described as 'cottage cheese skin'). Vaser liposuction does not target the thin superficial fatty layer where the cellulite exists and hence may not effect the cellulite significantly but may improve it.
Request Consultation